| | |
| --- | --- |
| | |
| | |

Site being updated as of November 7,2016 all
posts belong to @SusanaMRegan and @ CjCloutier

💃🏻💃🏻💃🏻💃🏻💃🏻💃🏻💃🏻💃🏻💃🏻💃🏻💃🏻💃🏻💃🏻💃🏻💃🏻💃🏻💃🏻💃🏻💃🏻💃🏻💃🏻💃🏻💃🏻💃🏻💜💜💖💜💖💜💖💜💖💃🏻💜💖💜💖💜💖💜💖💜💖💜💖💜💖💜💖💜💖


Thankyou for years of support. Gods plans have finally been played out .Cj and his sister met in church per her request on November6,,2016.
They deserved it. 💜💖💃🏻🙏🏼 God is great.

With God All Things are possible and have been possible.
November 10, 2016 we received a nice call from Mina with permission from her adoptive father.
That was a very nice change. 😉🤗🤗🤗🤗🤗🤗🤗🤗🤗🤗🤗🤗🤗🤗🤗🤗🤗🤗🤗It's nice to have some maturity after all these years. Life is so short and so much to live for.🤗💖💜

🤗KeepThe Faith 🤗Infinite possibilities are born of faith. ~SusanaMaria

♥️🦄♥️🦄♥️🦄♥️ JULY25,2018♥️🦄♥️🦄♥️🦄♥️🦄♥️
🎉🎈🎉 HAPPY🎈🎉🎈🎉 BIRTHDAY MINABEANS 🎂🎉🎈🎉🎈🎉










Proverbs 3:5-6
5 Trust in the Lord with all your heart
and lean not on your own understanding;
6 in all your ways submit to him,
and he will make your paths straight.
HAPPY BIRTHDAY MINA BEANS! 18 FINALLY!!!!!!!
WHOOHOO! WOOF PAWS!


AND CONGRATULATIONS ON YOUR GRADUATION. SORRY, I HAD TO WAIT TO WEEKS FOR YOU TO SEE IT. LOVE CHRIS



My sis is even more beautiful. :)

Ok, since it is my site now I am gonna post some of my own stuff :P Cj


tHE LAST COOL THING WITH ASHLEY











2014 staycation Hershey Candy Shop



Sears Tower Sky thingy




Shedd Aquarium was cool


Look who I got to finally meet officially in person. It was awesome M.B.








SUMMER FEST 2014
POST BOTDF CONCERT! LOL










I never gave up. You said to wait for you for two years! I prayed everyday since for you. Almost time! I hope we meet again. Love CJ









One day, I wanna know who really is my sister? ~ Chris C.
This site is copyright protected by me Chris C.
Ownership was transferred to me Chris C.
As Of, August 31, 2012. All posts prior to that time were part of the site under my m
a
Susana M.
They are now under the consent of me me me Christian Cloutier biological brother.
Thanks for understanding. Nothing else on the site will change. All prior posts will remain as the site remains private.
~ All writings, poems posts and photos are now the property of CJ. The moment you leave something on here it becomes a permanent part of the site. Making it mine mine mine
On July 25, 2014 my sis will be 18. And this site will stay open to the public.
I am tired of keeping a beautiful page closed. But, ma said it was safer so. there ya have it.
I do not give permission for any copying or reproducing of any part of this site.

CJ AND MY CUZ MARGARITA MARIA PASTRANA

CJ, MY DAD, MY BRO AND MA "DADDY GRADUATED DEVRY UNVERSITY





lol


I am gonna do Driver's Ed soon. lol Ma is scared for me to get a license and drive ha ha
Well ma chose to close our book. I decided to keep turning the pages meh lol
Wolf love
Ok all mushy stuff below is not mine thanks. I just add my own two cents ha ha Cj
Happy 16th Birthday Mina Beans! July 25, 2012.


Ma was so happy to hug you on this day! I thought it was very cool.





(Thank you Dana for the beautiful graphic!)



On July 15, 2012
After her (LD) having our daughters swear at their dad personally on the phone, I feel compelled to say, " WHO DOES THAT?"IF YOU WERE A REAL MOTHER YOU WOULD NEVER ALLOW YOUR CHILDREN TO TALK TO THEIR PARENTS LIKE THAT WITH SUCH POTTY MOUTHS!
Welcome to Ashley Marie and Mina ToniaMykela Cloutier's site.
Please leave greetings to the right. It is free. And view new pics in the slideshow on the bottom. Thanks for stopping by
and God bless.
A wise woman named Michelle Brazil once told me of this story about the True Mother.
I cried when I heard it. And as I chose to make the ultimate sacrifice. I chose my love for you over my wanting to hang on to you both. I let you go out of love and with the promise that we would be a part of your lives always.
Sadly, this did not happen as promised. But, I have kept my promise to love you everyday and never forget you. I dream of you everyday. I have never stopped. I am always here in the distance.
Below is the biblical story that helped me make what I had believed to be the right decision.
The story is recounted in

1Kings 3:16-28.

Two young women who lived in the same house and who both had an infant son came to Solomon for a judgement.
One of the women claimed that the other, after accidentally smothering her own son while sleeping, had exchanged the two children to make it appear that the living child was hers.
The other woman denied this and so both women claimed to be the mother of the living son and said that the dead boy belonged to the other.
After some deliberation, King Solomon called for a sword to be brought before him.
He declared that there is only one fair solution: the live son must be split in two, each woman receiving half of the child. Upon hearing this terrible verdict, the boy's true mother cried out, "Please, My Lord, give her the live child—do not kill him!"
However, the liar, in her bitter jealousy, exclaimed, "It shall be neither mine nor yours—divide it!"
Solomon instantly gave the live baby to the real mother, realizing that the true mother's instincts were to protect her child, while the liar revealed that she did not truly love the child.
The reputation of the king greatly increased when all the people of Israel heard of this wise judgment.
Ma still prays for you every day.
The True Mother
A True mother accepts her own faults.
For without faults, how will she learn to grow?
A true mother accepts all imperfections.
For without the imperfections how can we learn, to accept?
A true mother will believe in you against all the odds.
For without belief, how do we teach our child faith?
A true mother will sacrifice without question.
She will fall and keep getting up.
She will cry her tears of pain. Yet, she will rejoice for the Lord has kept her sane.
She will feel your anguish and pain.
She will share your joy and success.
She will love unconditionally, girl or boy.
Love is what she does best.
She will rejoice in your achievements and praise regardless of your mistakes.
She will give her whole life for you, whatever it takes.
She will embrace every moment of childhood given.
She will grieve every moment of those lost.
She will always remember the sacrifices she makes at any cost.
A true mother will love all her children regardless of where life takes them.
True mothers sometimes make the choices that will break her heart and feel as though their soul has been ripped.
But, deep down inside, remembering the rewards of being unselfish and true.
It is the mother whose heart is true, that will embrace the pain of sacrificing her own happiness for well being of her child.
She is always praying, that they will feel her love from a far.
Praying that those moments she embraced will soon not be forgotten.
A true mother will spend everyday hoping that the child whose very life grew inside her and closest to her heart,
will remember the love that came first from their
" TRUE mother."
She will pray her voice being first heard, is still there in her child's mind.
She will always be true and a remarkable kind.
True mothers are blessed with the choice to do right or do wrong?
It is those who do right that are never forgotten all along.
So, for those who question, choices that a true mother makes.
Would you, could you, do whatever it takes?
~Susana M. Copyright©
2/6/2010
"There is no sense in hating the past, but moving forward to happiness, living in the here and now making the best of an awesome beginning."M. Kishimoto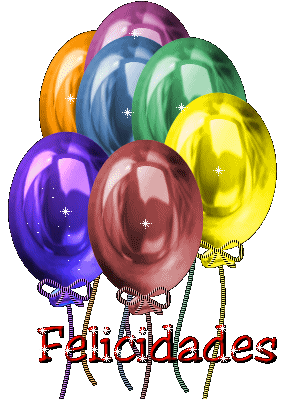 I owe Dean and Maurie so much.
They were so good to both of you.
And they have been dear friends ever since.
Wow it has been about 15 years now.
She said it would be ok to post this recent pic from our graduation party for Chris and Margarita.
I love you both so much. I can't be angry about things anymore. My life is too short. I hope and pray you will one day understand all the truths.
And Ashley I have all the medical records and court documents and witnesses you need when you are ready. I am sure you know how to find me.
Love Mama
May the Lord be with you and give you strength to differentiate the truths from the lies and the love from the hate.
You are officially an Adult! Yeah! I am so proud of you and all your good deeds. I enjoy hearing anything I can about how well you have been doing.
This is a video of you on a visit during Margarita's 4th birthday. I was pregnant with Christian.
But, you were still so happy to see us and you still sang the, " I love you, you love me song."
Baby Bop was your first favorite character and you were so adorable.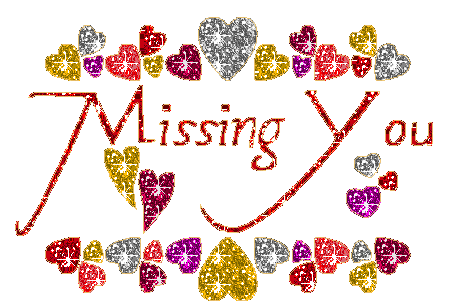 https://www.facebook.com/OpenAdoptionIllinois
OR
http://www.youtube.com/user/susanaregan
lots of home videos on this site
Birth mothers Never Forger! I love you and miss you always.
This is my sister and I. She was with me the day I was waiting for the pregnancy test to turn pink. She was way less freaked out than me.
She knew you were a girl before I did.
She talked about dressing you in girlie clothes the day I found out I was pregnant.
She was awesome. She loved you soo much. Ashley you were so loved.
I hope you will one day know that.
And I am so proud of you and your accomplishments.
Mina Beans, I look forward to learning of all your achievements as well my sweet Mina Beans. Unfortunately, I didn't get as much time with you. I am so sorry. But, I have always loved you and treasured the little bit of time the Lord allowed us.
You are both such blessings from heaven.
I will never think of you as anything less.
This site is copyright protected by Susana M.
~ All writings, poems posts and photos are the property of Susana M. The moment you leave something on here it becomes a permanent part of the site.
I do not give permission for any copying or reproducing of any part of this site.
2006- 2012 Susana M.~
Transferred to Christian C. 2012 - present
We fully support the following cause that helps young teens and young adults to do great things and have great experiences. Please donate to the following.
Thanks
Susana, Chris and Gabi
http://www.hearthavenoutreach.org/
Thanks to h20 for helping spread Domestic Violence awareness. This is a cause close to my heart. And seeing how you helped young teens was amazing.
Here come all my Thank yous.
First and foremost to God. For without you I could not have survived all these years of wondering, praying, crying and hoping. Thank you for giving me my standstill and the reminder of those that truly love me and never forget where I have been or what I have done for them.
For it is because of you that I am so blessed even if the girls never talk to me again, I was blessed to give birth to them and love them as long as you allowed me to.
xoxoxo
My deepest love and thanks to Dean and
Maurie Stern whom have been with us through it all.
To Michelle Brazil the world's greatest therapist for reminding me what a true mother goes through and for being a dear friend all these years.
To
Isobel Katz for always keeping it real.
My son Christian who has been an angel and loved me regardless of the outcome of L's rants, the nasty letter she sent or that he still does not give up hope of seeing his sisters one day.
My niece Margarita Pastrana. I love you. Thankyou for reminding me how much life is valued and that even if I can't change that hate in some people
To my beloved Jamie,
You survived so much and have come so far! YOU INVENTED BIRTHDAYS for me without the girls. Cake and ice cream and balloons to send to heaven.
You hug me when I am at my lowest and remind me of my being a good mother a.nd a True mother.
I love you.
To Gina LaRivera May God rest her soul. She was the state's attorney but, had such a kind heart. She was very kind to me.
To Svetlan Kaplan for always being honest and never treating me different.
To my cousin Tank for always lending an ear! hatkuna matata
To my mother Margarita, you taught me well. You taught me strength to survive and overcome all obstacles and you truly taught me to love and care for all others.
To my baby sister Linda for showing me how to live life and have fun.
To all my angel family friends for getting me through every holiday and birthday and loving me no matter what.
To Mr. Lawrence who has been so great to our girls and taken them to many fabulous places and not been cruel to their brother. I thank you for having a kind heart, good soul and a great group!
And of course to all my angels who got me through some of the worst times ever. I miss you Chico, Sassy and Booboo. xoxoxxo
http://bigdaddybooboocasillo.pets-memories.com/
http://sassyourprincesscasilloregan.pets-memories.com/
http://chicocasillo.pets-memories.com/
Click here to see Ashley Marie And Mina Tonia Mykela Cloutier's

Family Tree
| | |
| --- | --- |
| Guestbook | |

HAPPY BIRTHDAY MINA BEANS! 2014


<iframe width="560" height="315" src="//www.youtube.com/embed/jJmTyqNIY9E" frameborder="0" allowfullscreen></iframe>

http://youtu.be/jJmTyqN... Continue >>

A New Year


May you be forever blessed. I got nothing else left.

HAPPY BIRTHDAY YOU ARE SEVENTEEN


Happy Birthday today you are Seventeen. July 25, 2013 at 9:41am Congratulations young lady you are seventeen There isn't a day that goes by that you aren't with me In my thoughts and in my prayers I pray you are happy everywhere I still remember that... Continue >>

HAPPY BIRTHDAY ASHLEY! 2011


My Dearest Ashley Marie,

I pray you have had an awesome birthday! You seem to have many good friends who love you.

You are a young woman now and I pray you live life with much lov, happiness and grace. Please keep Go... Continue >>

To AShley and Mina love Deti Dottie


Dear Ashley and Mina

You may not remember me but I'm your aunt Dorothy from Brooklyn New York I haven't seen you since you were two and your sister was four years old. This was around the Time your Mother was in the hospital a... Continue >>
I am very sorry... Life just is enough what we expct is it? Read >>
The front of the site for Ashley Birthday being moved over Read >>
HAPPY 15TH BIRTHDAY MINA BEANS Read >>
Ashley and Mina love Deti Georgie Read >>
Happy Birthday Mina!!!! Read >>
Dearest Mina, I had this dream of you last night Read >>
Updates 2009 taken from the front of site Read >>
Happy St. Patrick's day my girls! WE love you Read >>
Feliz Navidad mijas 2008 Read >>
2008 The Lord takes away those we love so fast Read >>
Ashley Marie And Mina Tonia Mykela's Photo Album
SEPARATED BY FALSE VERBAL CONTRACTS, PLEASE HELP SIGN THE PETITION